Broden Giambrone (Director)
Broden is a trans activist with over fifteen years' experience in community organising, activism and capacity building in trans communities. Before joining the ITF, Broden was the Chief Executive of Transgender Equality Network Ireland (TENI) for six years. In this position, he took a leadership role in TENI's high level advocacy and lobbying for the introduction of the Gender Recognition Act 2015, a legal recognition law based on self-determination. Broden also spearheaded TENI's STAD (Stop Transphobia and Discrimination) campaign which documented violence and discrimination against trans people and raised awareness about transphobia. He is an experienced public speaker and has delivered presentations across the globe and has been published in numerous academic journals and media outlets. Broden has a long record of involvement and leadership in intersectional social justice campaigns related to issues of self-determination, bodily integrity and harm reduction. He holds a Master's in Public Health (Health Promotion) from the University of Toronto, which focused on community development and policy development in the field of trans health.
 Mukasa (Senior Program Officer)
Mukasa is a lawyer with a Post-Graduate Diploma in Taxation and Revenue Administration. Through the years in trans activism, he has been passionately committed to empowering vulnerable communities through representation in local, regional and international platforms. Mukasa participated in the organizing and establishment of the International Trans Fund. He has strong experience in forced migration and sexual and gender based violence including advocacy with civil society, capacity building of state actors and engagements with health and legal aid providers. He helped co-found Trans Network Uganda. With an active campaign to an intersectionality approach, Mukasa has been instrumental in mentoring the first sexual and gender non-conforming refugee support group 'Les Anges'. He has participated in strategic litigation cases, legal reform, proposing an all-inclusive health care system, and accountability for sexual offences.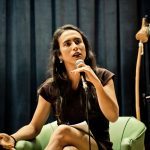 Viviane Vergueiro Simakawa (Program Officer)
Viviane is a transfeminist activist, researcher and economist based in Brazil. She has 7 years professional experience organizing and participating in initiatives related to SOGIESC issues, specifically within Latin American contexts. She is also a passionate researcher and is currently studying gender identity and expression as a Ph.D. candidate in Women, Gender and Feminist Studies at the Federal University of Bahia (UFBA). Viviane's involvement with activism and research on trans issues, particularly trans depathologization and initiatives at the local level in Brazil, has significantly influenced her work which is focused on resourcing and supporting trans people in various spheres and contexts. Viviane was previously a member of the ITF's Steering Committee. She also holds a Master's degree in Cultural Studies and a BA in Economics.
 Anesu Nyatanga (Program Associate)
Anesu studied Social & Cultural Analysis at New York University's college of arts and science, and he believes in using an intersectional framework to support marginalized individuals in a variety of capacities. He worked with the New York City's Mayor's Office of Operations and Civic Engagement Commission. Here he coordinated interpretation services for limited-English proficient voters during NYC elections. While at NYU, he served as the Vice-Chair for the Student Senators Council and as a Senator-at-Large for Black and Trans students. He was the inaugural Gender & Sexuality Chair of the Governance Council for Marginalized and Minority Students, which serves to unify and provide a channel of access to institutional bodies between all student organizations and committees in the Global Network. Additionally, he was one of the thought leaders for Shades, a student group for LGBTQ people of color. On his days off, Anesu loves to weight lift, go to the movies, and argue about pop culture icons with his friends.
This post is also available in: Español (Spanish)