The Steering Committee (SC) is made up of 13 trans activists and donors from across the globe with diverse expertise who provide leadership and direction on ITF's strategy and governance.
 Ymania Brown (Co-Chair)
Ymania is Samoan by birth, Australian and New Zealander by citizenship, and classifies as Faa'fafine in the Pacific. She has been a human rights activist for 53 years as a transgender woman of colour, fighting oppression, violence, and discrimination in her life. Over the past 19 years' she has worked in corporate Australia as Head of Legal/HR for an IT Group, The Gruden Group Limited. She also comes with over 10 years' formal experience in NGO's as the Technical Director on the Samoa Faafafine Association. On the international front, Ymania is the Alternate Co-Secretary General and Treasurer of the International Lesbian, Gay, Bisexual, Trans and Intersex Association (ILGA), and Co-Chair and Treasurer of the Global Interfaith Network (GIN-SSOGIE). She is also the adoptive mother of two boys.
 Chaber (Co-Chair)
Chaber is an LGBTI activist working in Poland. They have been engaged in the movement since 2008 and worked with many national and international organizations. Currently they are the Executive Director of Campaign Against Homophobia (KPH – a national LGBTI advocacy and awareness raising organization), the Chairperson of the Executive Board of Trans-Fuzja Foundation and a Board Member of ILGA-Europe. They are experienced in management and financial management, development of systemic internal solutions, facilitation of long-term processes, organizational change and development, and fundraising. Earlier in their career they worked in non-formal education with youth, especially empowerment and capacity building.
 Zhan Chiam
Zhan works in Geneva at the International Lesbian, Gay, Bisexual, Trans and Intersex Association (ILGA) as its Gender Identity and Gender Expression Senior Programme Officer. The Programme aims to support and strengthen trans movements through ILGA's membership base, utilizing different UN mechanisms, and strategic research which includes the annual Trans Legal Mapping Report. Zhan grew up in Singapore and moved to Australia when he was 19. He has a background in queer grassroots activism and politics in both countries. Zhan has worked in legal and policy roles in NGOs, private practice, the UN and for government in Australia, Pakistan, Thailand and the United Kingdom, mainly in refugee, migration and administrative law. He holds a Bachelor of Arts in Comparative Religious Studies and Gender Studies from the University of Sydney and a Juris Doctor from the University of Technology, Sydney.
 Masen Davis
Masen is the CEO of Freedom for All Americans. Prior to this, he was the Senior Director of Special Projects at the Gill Foundation, where he focused on advancing equal treatment and opportunity for transgender people and assisted in efforts to increase and diversify funding for the LGBT movement. Masen has served as interim co-director of Global Action for Trans Equality (GATE) (2015-16), Executive Director of Transgender Law Center (2007-2015), and program officer and development director at United Way of Greater Los Angeles (2001-2007). He currently serves as an Advisory Board Member of the Harvard Kennedy School's LGBTQ Policy Journal. His writings have been published in various books and journals, including Sexual Orientation and Gender Expression in Social Work Practice. Masen received his undergraduate degree from Northwestern University and a Masters of Social Welfare from UCLA.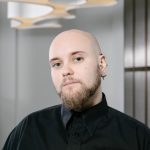 Wiktor Dynarski
Wiktor is a Program Officer with the Open Society Public Health Program, where they focus on trans and intersex health and rights as well as harm reduction. Wiktor is a member of the Grantmakers United for Trans Communities, an initiative of Funders for LGBTQ Issues, which aims to inspire a philanthropic culture that is inclusive and supportive of trans people through grantmaking and decision-making. They are also active with the Global Philanthropy Project, serving as the Co-chair of its Intersex Funding Working Group. Wiktor's longest work experience was the time they spent at Trans-Fuzja Foundation, Poland's first trans NGO. Between 2010 and 2014 Wiktor served as a Steering Committee member and later Co-chair of Transgender Europe – the European Network of trans organizations working for human rights of trans and gender variant people. Between 2013 and 2015 they served as a member (later also chair) of the Control Committee of TransFúzia, Slovakia's first trans association and between 2014 and 2016 as a member of Control Committee at Miłość Nie Wyklucza (Love Does Not Exclude), an organization working for marriage equality in Poland. Wiktor is currently finishing their PhD at Warsaw University Institute of Applied Social Sciences, and is also an author, educator, researcher and blogger, advising the SOGI-campaigns project. They also hold an MA in Polish Philology and a degree in editing from Warsaw University Faculty of Polish Studies.
 Rebecca Fox
Rebecca is the Senior Program Officer in the SOGI department at Wellspring Advisors. In this position, she coordinates grantmaking on a variety of issues related to increasing the rights of and improving the lived experiences of LGBTI people. She also serves as the board chair of Funders for LGBTQ Issues. She has also served on the boards of Choice USA, Generations Ahead, and Jews for Racial and Economic Justice. She is based in New York City.
 Chan Grey
Chan is a human rights activist residing in Lusaka, Zambia. He is the Director of a CBO Transbantu Association Zambia where he works with trans* and intersex persons as well as their families on health, social and economic issues related to gender identity and expression. He is currently the Steering Committee Chair of the Southern Africa Trans Forum where he provides strategic oversight towards the formation of the forum which seeks to strengthen the trans movement in SADC. Chan sits on a global Advisory Group of Dignity Initiative Canada which is encouraging a stronger Canadian voice on human rights issues around the world. He also provides mentorship and personal growth strategies to young people facing marginalization due to their gender identity and expression.
 Natasha Jiménez
Natasha is a Costa Rican trans/intersex activist for more than 30 years. She began her work in the area of information and prevention of HIV / AIDS and other STIs, including care of terminally ill people in different State hospitals. She declares herself a feminist and has participated in different feminist and women's movement initiatives. She has been involved in some publications, such as: "What is the meaning of the revolution if we can't dance" by Jane Barry and Jelena Dordevic, "Interdictions" by Mauro Cabral, or "INTER / Human Intersex Experience in a world of two sexes" by Elisa Barth , Ben Bӧttger, Dan Chistian Ghattas and Ina Shneider. She has been engaged in different spaces of the OAS (Organization of American States), where she has a Consultative Status, as well as in the UN (Organization of the United Nations), doing political advocacy work and denouncing violations of rights against trans and intersex populations in Latin America and other regions. She is a Consultant in trans and intersex issues and General Coordinator at Mulabi / Latin American Sexualities and Rights Area, which is based in Costa Rica, but develops projects and initiatives in the region.
 Barbra Muruga
Barbra is a queer African feminist, social justice worker and activist from Kenya. She is the Executive Director of EATHAN – East Africa Trans Health & Advocacy Network; a network of intersex, trans* and gender non-conforming (ITGNC) individuals and organizations in East Africa. She has over 8 years of experience working on and with intersex, trans* and gender non-conforming individuals and organizations across the African continent and has been instrumental in the growth of the movement. She also does consultancy on gender, sex, sexuality, identity and expression as well as organization management and development and has helped several organizations in Africa improve their work as well as their knowledge on such issues. Her passion towards improving the livelihoods of all ITGNC persons in the region is what drives her.
 Jabu Pereira (Treasurer)
Jabu is the Executive Director of Iranti. Iranti is based in Johannesburg, South Africa and works in the region on trans, intersex and lesbian rights. Jabu has worked in the human rights sector for the past 27 years. He serves as the Trans Chairperson the ILGA Board. Jabu has a Masters degree in the Arts from New York University. He has pioneered work on approaches to documentation, storytelling and advocacy as a method to advancing social justice.
 Amaranta Gómez Regalado
Amaranta is indigenous Zapotec and identifies as muxhe, an indigenous term for trans people in her culture, from Juchitan de Zaragoza, Oaxaca, Mexico. She has been a social activist for over 20 years on health, sexuality, human rights, and promoting cultural rights – locally regionally and internationally. She has been the regional secretary for muxhe / trans for ILGA-LAC, covering Latin America and the Caribbean (2010-2014). Recently she graduated as a Social Anthropologist from the University Veracruzana. Amaranta was one of the two co-chairs of the interim Steering Committee for the International Trans Fund.
 Alejandra Collette Spinetti Núñez
Collette started her struggle for the rights of trans people in Uruguay and founded the Trans Union of Uruguay (UTRU) in 2012 of which she was President. She has represented the country in several international conferences and in MERCOSUR. She has also collaborated with Women and Health in Uruguay (MYSU) in work with trans people and is a member of the group "Action for the depatologization of trans identities." She organizes workshops on sexual diversity and gender and violence and organized the first National Congress of Trans Persons in Uruguay. She participated in the short film "dresses in the classroom" which was shown at LGTBQI film festival Call it H. She is a lecturer at the Center for Teacher Education (CERP) and a member of the Executive Branch of the National Council of Sexual Diversity. She is also a Professor of Literature and Professor of Folk Dances.
This post is also available in: Español (Spanish)